Gulf Coast 5 Star RV Park is a good option for living and a great place to visit Surfside Beach from. The Gulf of Mexico is just five miles southeast of the RV park!
Surfside Beach Rules
When you visit Surfside Beach whether to fish, surf or just hang out, remember the following rules: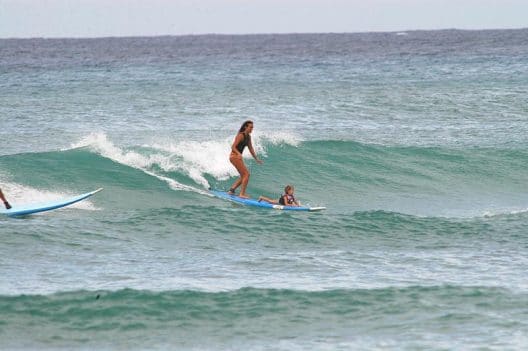 Vehicles and Horses
Vehicular traffic is permitted on the beach east of Highway 332 (drive-on beach).
The pedestrian beach (west of Starfish) is always closed to vehicular traffic (including golf carts).
All vehicles driven on the beach (including golf carts) must have an annual beach pass on the front left windshield.
You can only go 15 mph on the beach.
The drive-on beach allows two-way parking at the water's edge and at the dunes. (On major holidays and weekends or during very high tide, the rules may change).
All-terrain vehicles and non-licensed vehicles are not allowed on the beach.
Dunes are off-limits to pedestrians and vehicles.
Horses are not allowed on the beach from May 15 through September 15.
Horses are allowed on the beach during weekends from April 1 through May 15 and September 15 through October 31.
Horses are allowed on the beach every day from November 1 through March 31.
Camping
Camping is not permitted on the beach within the Village of Surfside Beach boundaries.
Camping is permitted on the county beach located east of the city limits at beach access entrance 1, located 3.0 miles east of Highway 332 on County Road 257 (Bluewater Highway).
Campfires are permitted on the beach only if they are under control and no bigger than 3' x 3'.
Other Rules
No fireworks of any kind are allowed on the beach or within the city limits.
Glass containers are not allowed on the beach.
Keep sound systems at a reasonable volume.
Public consumption of alcoholic beverages from 2:00 am Sunday until noon on Sunday is prohibited as is as under the age of 21 consumption or possession.
Keep dogs on leashes.
Do not litter.
The Gulf is great, especially at Surfside Beach. Why are we drawn to the water? Maybe JFK said it best:
"I really don't know why it is that all of us are so committed to the sea, except I think it's because in addition to the fact that the sea changes, and the light changes, and ships change, it's because we all came from the sea.
And it is an interesting biological fact that all of us have in our veins the exact same percentage of salt in our blood that exists in the ocean, and, therefore, we have salt in our blood, in our sweat, in our tears.
We are tied to the ocean. And when we go back to the sea – whether it is to sail or to watch it – we are going back from whence we came. Remarks at the Dinner for the America's Cup Crews, September 14, 1962."