Gulf Coast 5 Star RV Park is proud to provide the housing area of choice for many of those working at Dow Chemical, the L & G Plant, Bryan Mound Strategic Petroleum Reserve, the oil refineries in Freeport and the chemical complexes in Texas and the Gulf of Mexico. Since these companies are so important to the South Gulf Coast (and our) economy, below are some comments on Dow Chemical.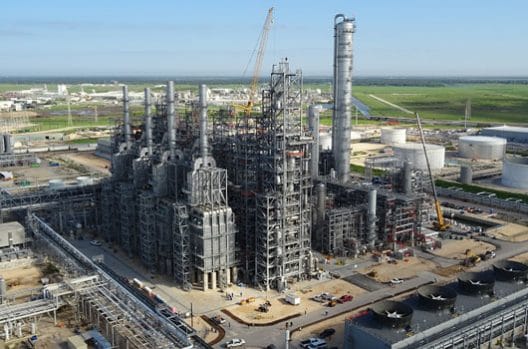 A Little Bit About Dow Chemical
Overall, Dow's integrated, market driven, industry-leading portfolio of specialty chemical, advanced materials, geoscience and plastic businesses delivers a broad range of technology-based products and solutions to customers in approximately 180 countries!
The products manufactured by Dow in Brazoria go into thousands of every day products including medicine, electronics, automotive, personal hygiene, food packaging and construction materials, just to name a few.
Dow is also proud to be the largest employer in Brazoria County with more than 8,000 employees and contractors. Payroll and benefits are more than $500 million with a total economic benefit of about $1.3 billion to the county.
In addition to the economic impact, the company gives to charity in the area and runs Dow's U.S. Apprenticeship Program. This initiative aims to develop highly skilled technical workers with the right capabilities to fill high-growth jobs for America's future.
This program includes on-the-job training, partnered with a robust classroom curriculum to provide all of the necessary theoretical and practical knowledge to become a certified technician.